Adorable Bird Quest
Adorable Bird Face-Off!
What is the Most Adorable Bird in the Universe? Ever since I read about the Cuban Tody and saw a photo in connection with the Festival of Caribbean Birds, I've been fixated on the species, certain it's the Most Adorable Bird in the Universe. But then someone wrote to me about the Puerto Rican Tody, which you can see at the El Yunque rainforest, and suddenly I'm less than 100% certain. So I'm going to put $1 from every copy sold of 101 Ways to Help Birds into my Adorable Bird Quest Fund so I can see them both. I hope to have enough by April, 2007, to go to Puerto Rico and figure out some way of getting to Cuba so I can see both species and make a final determination.
(Added April 2007) Well, I've clearly not made my goal! Most of the books sold so far have been via a book club, which means I get just a tiny fraction of the royalties--I've paid more in promoting the book than I've so far earned on it, and now that I'm unemployed, I don't know how easily I'm going to be able to save up for this trip. But I'll keep plugging away.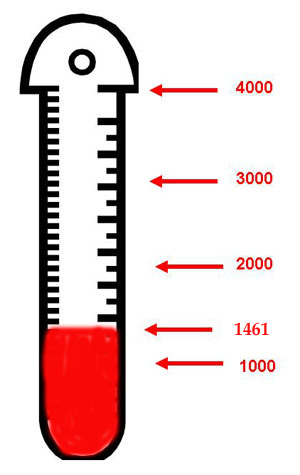 I figure it will cost about $4000 to get to both Cuba and Puerto Rica, for flights and a week's lodging and meals at both places (I travel on the cheap, but figure it's safer to save up too much than too little). This will mark my progress toward that goal.